A group of local resident volunteers are drafting a plan for Arundel cycle routes and walking areas, using Government guidance and with the support of Arundel Town Council. An LCWIP is a Local Cycling and Walking Infrastructure Plan
The guidance provides technical advice and highlights the need to involve the community in identifying routes and considering improvements.

The Arundel LCWIP Group have experience in transport planning, cycling facilities, local government as well as community projects.
They have set out a network of two walking zones, three walking routes and seven cycle routes that connect commonly used 'origins and destinations'. As well as their local knowledge, they have drawn on comments, concerns and ideas about walking, cycling and general access to key locations raised by Arundel people in consultations over the years, including the 2019 Arundel Neighbourhood Plan Review.
View/download the Walking Zones/Routes HERE.
View/download the Cycling Routes HERE.
View/Download the Arundel LCWIP Leaflet HERE.
The network includes the main residential areas, train stations, shopping areas, schools, churches, the surgery and other places.

The key walking and cycle routes are the ones from Ford and Arundel Stations into the Town centre and residential areas, and another connects Arundel to the parish of Lyminster and Crossbush and beyond to Littlehampton via the new Lyminster Bypass walking/cycle path (due to be completed later this year).
Arundel centre is characterised, like many similar heritage towns, by narrow pavements, dominance of cars, non-continuous routes, poor crossing points and no dropped kerbs. There has been little investment in infrastructure for the last thirty years, and so now is the time to look into ways this special town enjoyed by residents, those from nearby towns and villages and other visitors can be improved for all.
Click the HERE and the image below to complete the LCWIP Consultation online: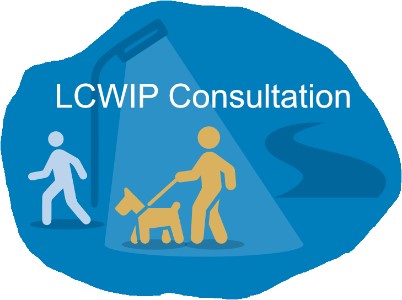 Alternatively, you can view and download the LCWIP Consultation Questionnaire HERE.
To save paper please print this document double sided and two pages per sheet.
This initial consultation ends on 30 August.
Copies of the LCWIP Consultation Questionnaire can be found (and returned to) Arundel Town Hall, Arundel Surgery and Arundel Library.
Once the group have heard back from the community they will continue to draft an LCWIP (Local Cycling and Walking Improvement Plan).

The Arundel Local Cycling and Walking Infrastructure Plan will be unusual in being entirely produced by the community.
The LCWIP is a high level network plan. It will include options, design ideas and very rough costs to implement each of the network routes. Before approval and funds obtained, further full consultation with the community would need to take place.
Approved LCWIP's that follow government guidance will take priority when considered for funding from Active Travel England. This is already happening with schemes across the country.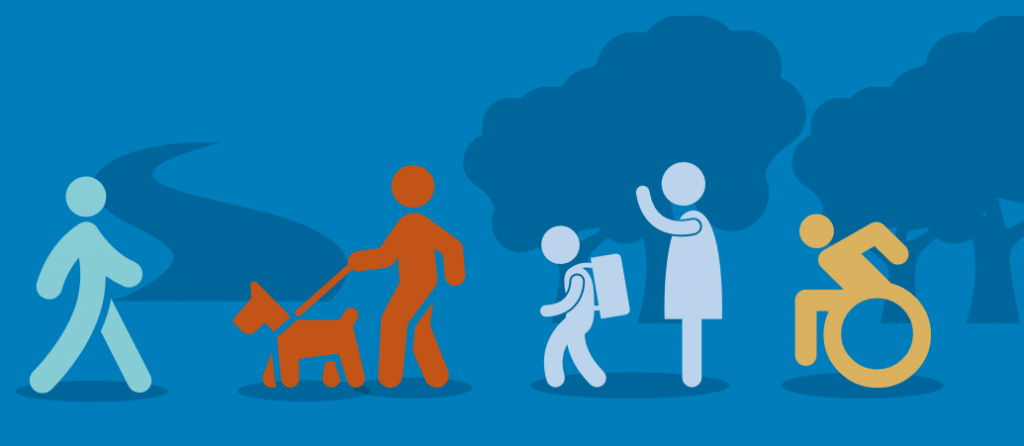 Further reading:
1) Gear Change:
Gear Change describes the vision to make England a great walking and cycling nation. It sets out the actions required at all levels of government to make this a reality, grouped under four themes:
better streets for cycling and people
cycling and walking at the heart of decision-making
empowering and encouraging local authorities
enabling people to cycle and protecting them when they do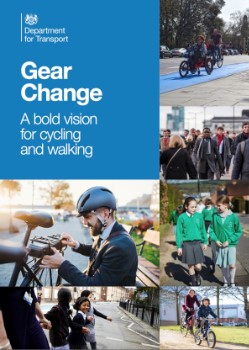 2) LTN 120
This local transport note (LTN) provides guidance to local authorities on delivering high quality, cycle infrastructure including:
planning for cycling
space for cycling within highways
transitions between carriageways, cycle lanes and cycle tracks
junctions and crossings
cycle parking and other equipment
planning and designing for commercial cycling
traffic signs and road markings
construction and maintenance