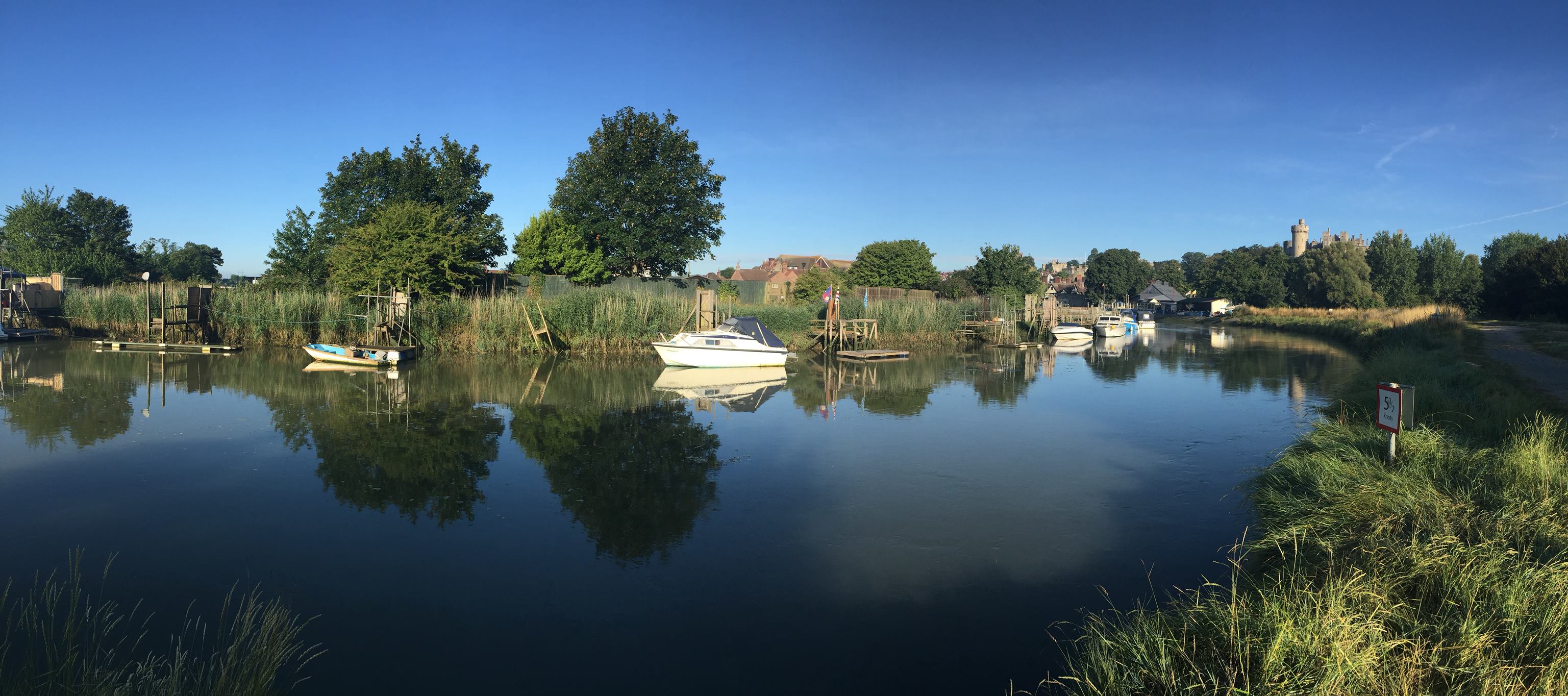 Just 90 minutes away from London in the heart of West Sussex is the picturesque town of Arundel, dominated by its Norman Castle and surrounded by ancient woodlands. Straddling the river Arun, one of the fastest flowing rivers in Europe, Arundel is a gateway to the new South Downs National Park.
It has a rich historic and cultural heritage, waiting to be explored. Visitors should plan to spend more than just one day here to take in all the leisure and unique shopping that Arundel has to offer.
Arundel Attractions
The skyline of Arundel is dominated by a gothic Cathedral and majestic Arundel Castle, which is the seat of The Dukes of Norfolk, set in 40 acres of sweeping grounds and gardens. Arundel Castle is open to visitors seasonally and is one of the great treasure houses of England, home to priceless works of art and The Collectors Earl's Garden.
In addition to the Castle, there is the impressive gothic Cathedral of Our Lady and St Philip Howard and St Nicholas Church as well as Georgian and Victorian streets full of tea rooms, restaurants, galleries and specialist shops.
Another great attraction is the WWT Wetland Centre, where visitors can see many hundreds of the world's most spectacular ducks, geese and swans.
There are events in Arundel most months – one of the town's annual events is Corpus Christi, which is celebrated in the Cathedral in June. The festival is the biggest Corpus Christi celebration in this country and a 93 feet long carpet of fresh flowers is laid in the central aisle for two days drawing visitors from all parts of the country.
Arundel Festival, which lasts for 10 days taking in the August Bank Holiday includes music, art and drama in venues all around the town within easy walking distance of each other – something for all the family.
At the start of December, we celebrate Arundel by Candlelight where shops are decorated and lit by candles and shoppers can enjoy mulled wine, street entertainment and carols as they browse for gifts.
Shopping in Arundel
There is a rich variety of thriving, independent retailers, all giving a highly individual welcome. The town has become famous not only for its antique shops but also for its wide range of other contemporary shops and galleries.
There is a Farmers Market which takes place on the 3rd Saturday of each month.
Arundel has been a Fair Trade town since 2004. Fairtrade is about better prices, decent working conditions, local sustainability, and fair terms of trade for farmers and workers in the developing world.
Arundel has many restaurants to choose from and too many to list here: they include Chinese, Indian, Italian and French, with many ingredients sourced locally, from Selsey lobsters to fruit and vegetables. Booking is essential for many of them so do plan ahead. Many of the pubs also do good food and offer a friendly welcome.
There are three main car parks: opposite the Castle Gates on Mill Road, at the Lido off Queen Street and at Crown Yard off River Road. They all provide easy access to the main shopping streets: High Street, Queen Street and Tarrant Street.
Leisure Activities in Arundel
If the culture and shopping were not enough, there are also plenty of leisure pursuits in and around Arundel. These include: walking/picnicking along the river or on the South Downs; fishing; running; cycling; horse riding: river cruises; swimming at our open-air Lido; cricket; football and bowls.
Getting here
Arundel is easily reached by road or rail. Arundel station is just a short walk away from the Town Centre and taxis are available adjacent to the station.
The mainline rail links are direct from London Bridge and London Victoria Stations (both about 90 minutes) and also Gatwick Airport (approximately 45 minutes). Check with Southern Rail for updated timetables.
Driving is easy, coming from the west or east you'll use the A27 and coming from the north you can use the A29 (the A3 to the West and the A23 to the East provide links from the M25).
Regular buses go from Brighton in the East and Chichester in the West. Click here to use the Stagecoach journey planner.
More information
A more complete and up to date list of events can be found at: