Current Job Vacancies
Casual Event Staff
We have an opportunity to join our events team on a casual basis, flexible shifts and weekend/evening availability is a must. For more information click here to download the full job advert.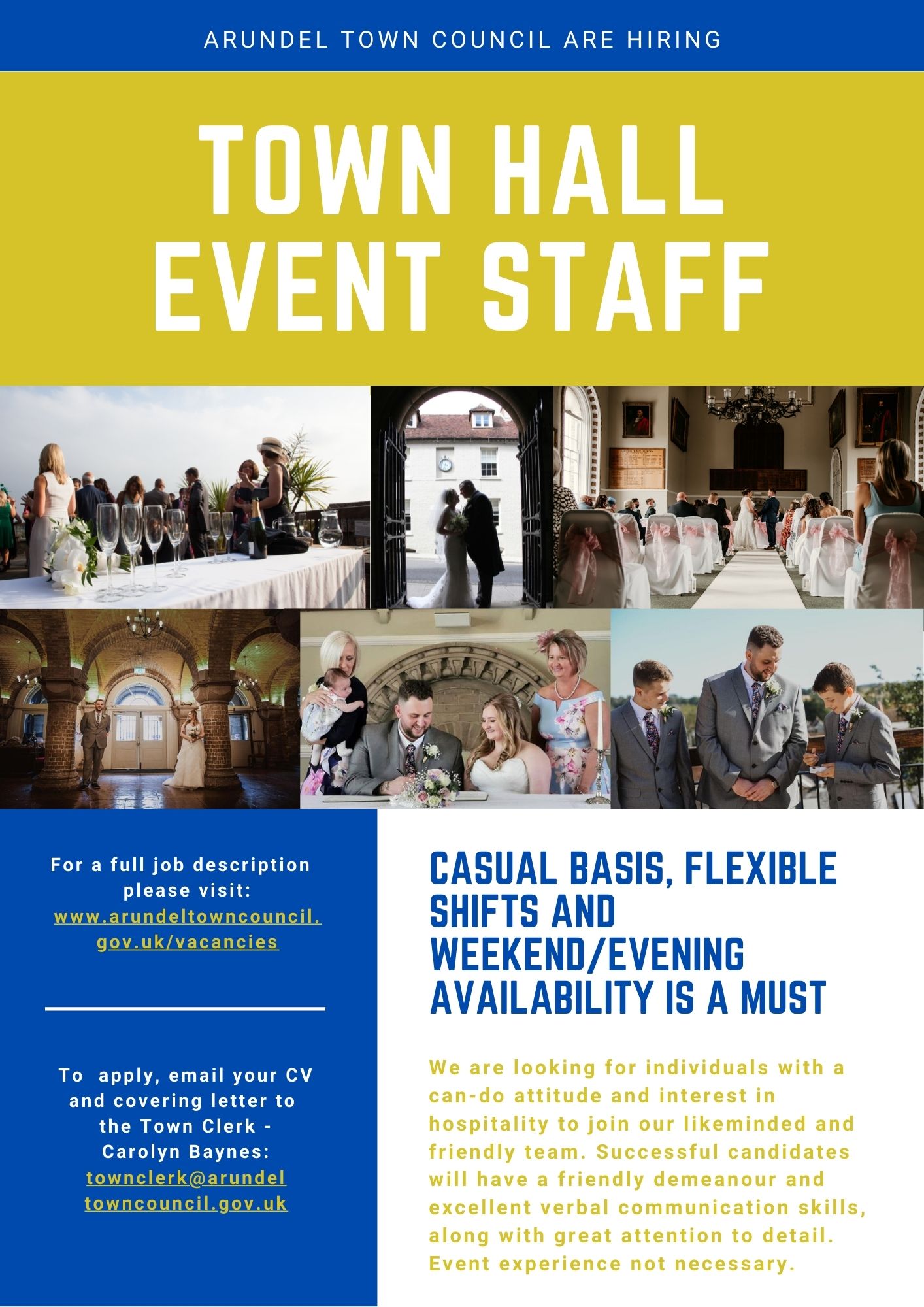 Vacancy for Voluntary Assistant Tree Warden
Arundel benefits enormously from the voluntary work done by the Town Council's specialist advisors. We are now seeking to appoint an assistant to work with our existing Tree Wardens.
The Role
Arundel has many notable trees and there are plans to plant many more trees in the town in the coming years. The ecological and environmental value of a flourishing planting programme is evident. Residents fully appreciate the contribution that trees make to the attractiveness of Arundel, as was shown by the enthusiasm to sponsor the new Lime Trees in Mill Road last autumn. Further sponsorships and the establishment of an Arundel Tree Nursery are planned for the years ahead. All of these positive developments are the fruits of the Tree Warden's work.
For more information click here to view a role description