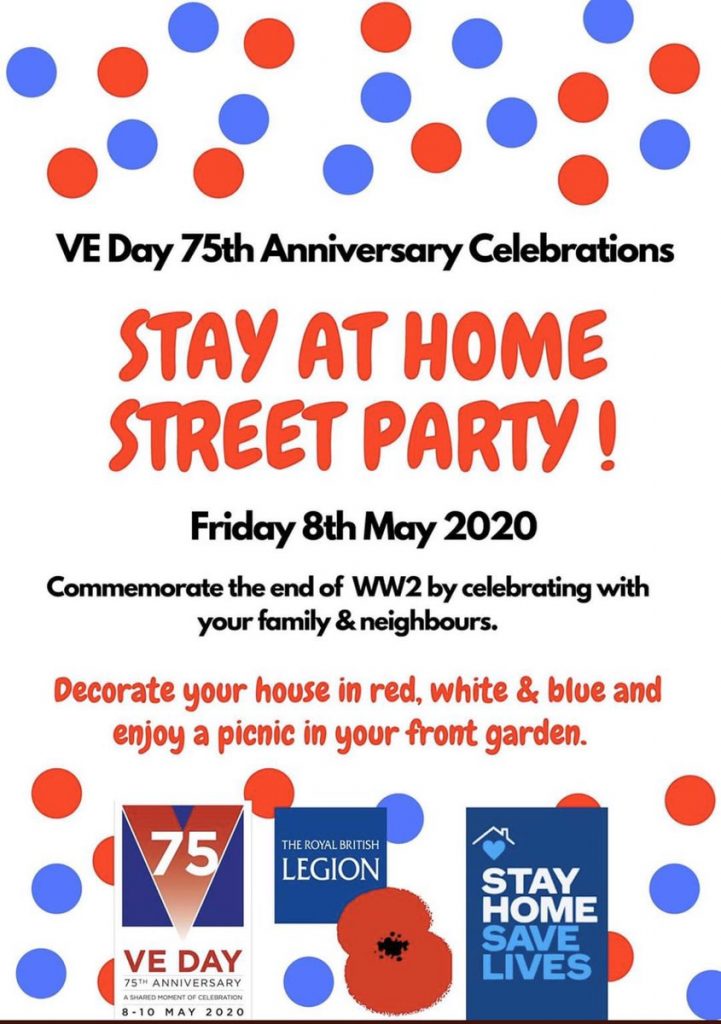 In the absence of many events planned to commemorate VE Day and with social distancing measures in place Arundel Town Council would like to encourage residents to take part in a Stay at Home Street Party on Friday 8th of May.
Don't forget to undertake the 'Nation's Toast to the Heroes of WW2' at 3pm, by standing up and raising a glass "To those who gave so much, we thank you," using this unique opportunity to pay tribute to the many millions at home and abroad that gave so much to ensure we all enjoy and share the freedom we have today.
Please do send us photos of your houses decorated so we can share them on our social media. Either send us a Facebook Message or email admin@arundeltowncouncil.gov.uk.