On Sunday 8th November Arundel paid their respects and remembered those who made the ultimate sacrifice for their country during both world wars and other wars since.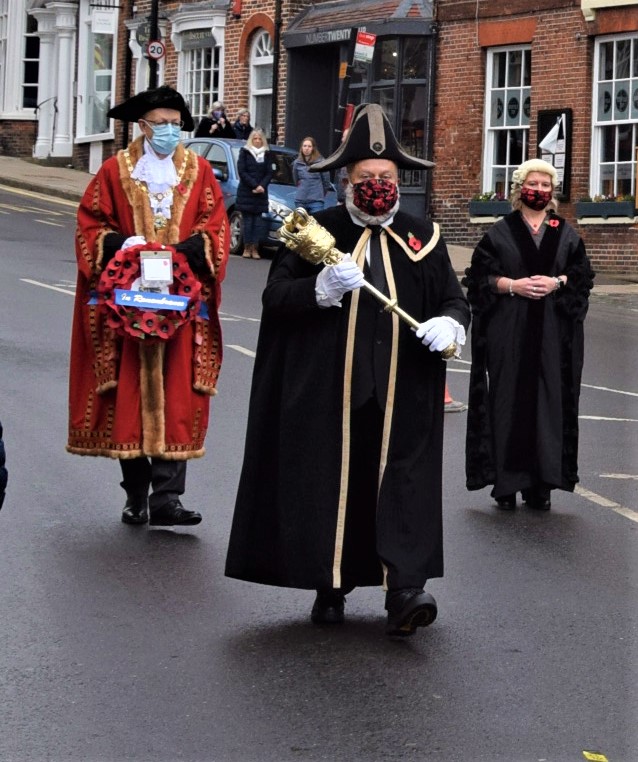 With restrictions imposed in light of the coronavirus pandemic the traditional Remembrance Day service was very different and significantly scaled down this year.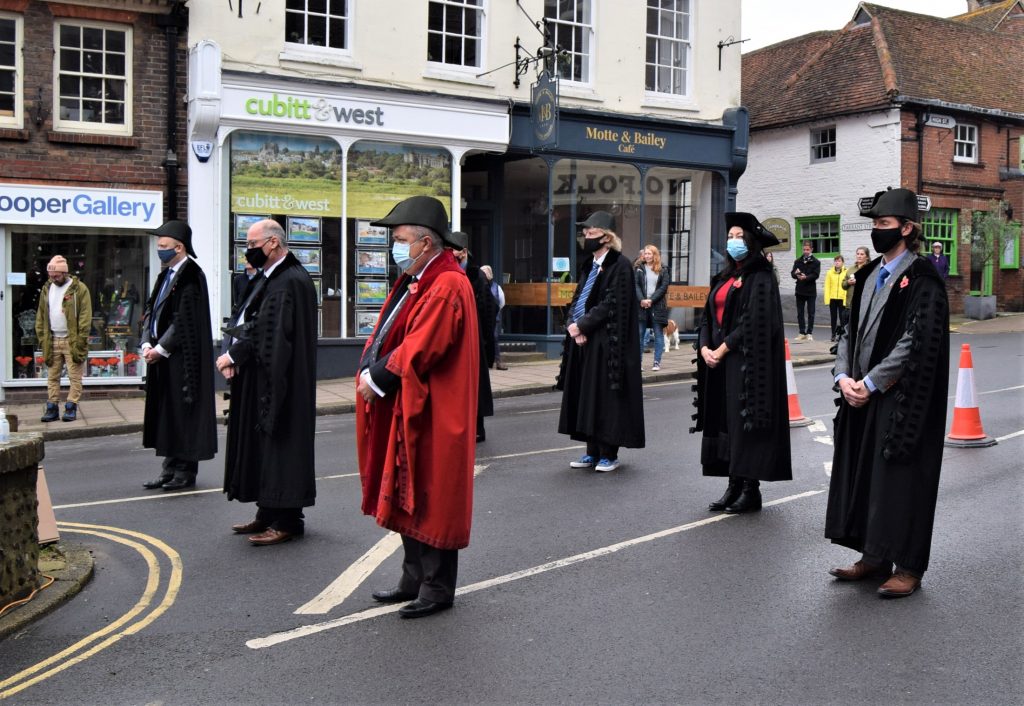 People were encouraged to pay their respects to those that bravely gave their lives by remembering from home.
A small wreath laying service also took place within Arundel giving the opportunity for representatives of local organisations and groups to lay wreaths.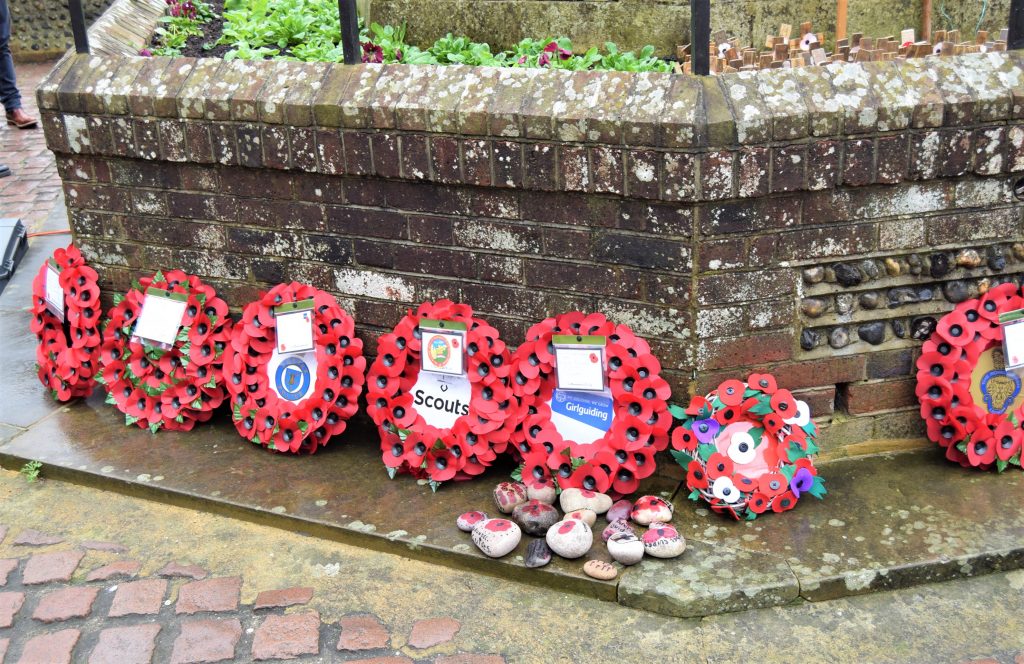 The wreath laying service was led by Arundel's Town Crier Cllr Angela Standing, with prayers lead by Philip Tout, clergy to the Arundel Branch of The British Legion, with all three of Arundel's churches in attendance with the blessing being delivered by Bishop Moth.
The Last Post bugle call was played by bugler Ian Kingshott.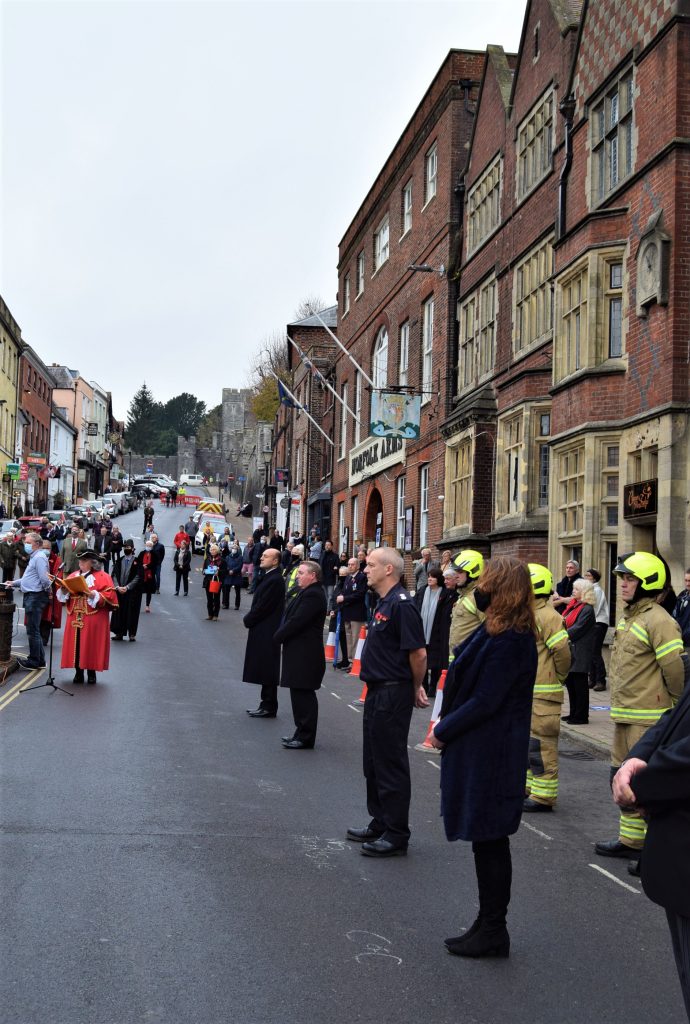 Attended by The Duke of Norfolk, Countess of Arundel, MP Andrew Griffith, a small number of councillors and community based organisation representatives, Maddie from Arundel Adventure Scouts lowered the flag as she has done in previous years.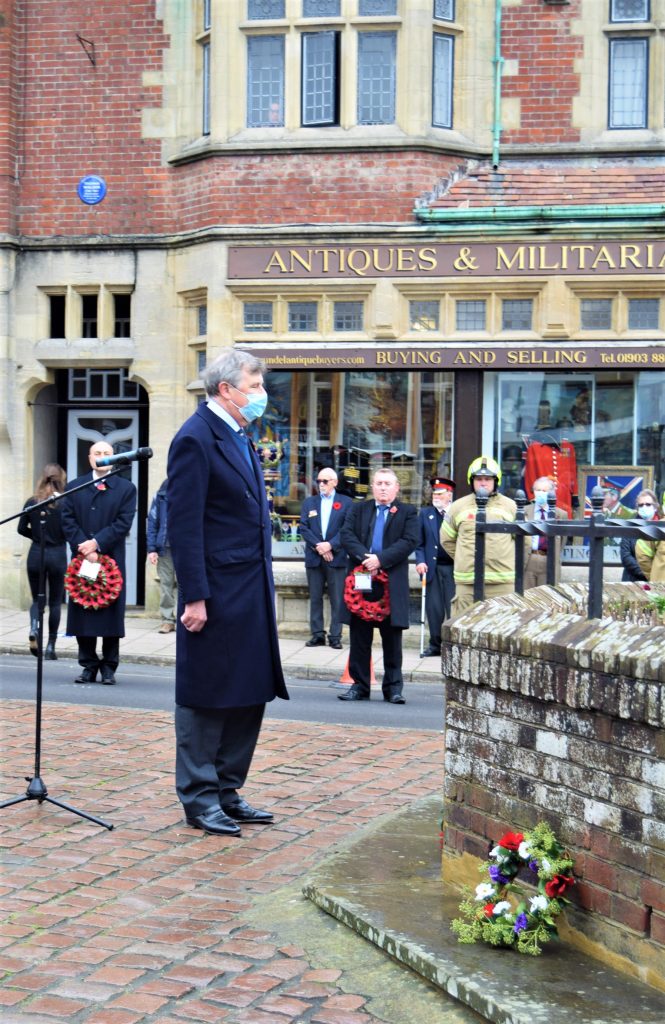 Arundel Mayor, Cllr Tony Hunt, said "Remembrance Day was different this year. But what matters is that we all had the opportunity to honour those whose sacrifices have secured our freedom and protected our way of life. In this Covid-19 year it is helpful to reflect on how resolutely previous generations faced their darkest hours, and how through fortitude, in the end they prevailed".