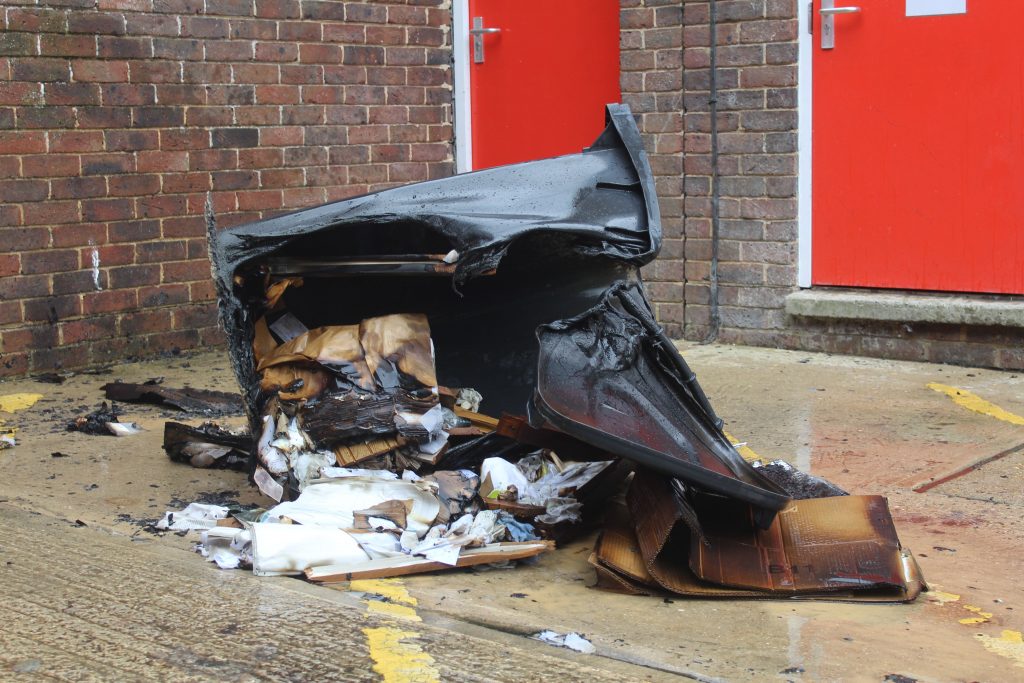 West Sussex Fire & Rescue Service is issuing an urgent warning to residents this summer after attending a string of fires caused by disposable BBQs.

Firefighters from across the county have been called out over the past couple of weeks to attend a number of fires that have begun after a hot BBQ was put in a bin before it had cooled down.

In many of the incidents, the fire has taken hold and destroyed the bin and the surrounding vegetation.

With another warm weekend forecast, and high temperatures expected into next week and the following weekend, the fire service is urging all residents to take extra care when using disposable BBQs.

Marvin Smith, Station Manager for Arundel, East Preston and Littlehampton, said: "When we have lovely weather like we have over the past few days, there is nothing better than enjoying a BBQ in the sunshine.

"But unfortunately, disposable BBQs are not without their risks, as we have seen already this summer.

"One of our crews was called out to deal with a fire in a wheelie bin in the early hours of the morning, only to find that a disposable BBQ had been put into the bin before it had fully cooled down. It had been smouldering for a couple of hours, before the whole thing went up."

To demonstrate just how quickly a disposable BBQ can cause a fire to take hold, WSFRS carried out a controlled burn, placing a disposable BBQ that seemed cool to the touch into an old domestic bin provided by Chichester District Council that had reached the end of its life.

After smouldering away for around half an hour, flames melted their way through the back of the heavy duty plastic wheelie bin.

Marvin added: "Had this actually been someone's rubbish bin, chances are they would have put their BBQ in the bin at the end of the night and gone to bed and thought nothing more about it, until it was too late."

WSFRS is urging residents to follow the steps below to ensure they and their families don't fall victim to fire:
Make sure that your BBQ is placed on clear level ground where it will not tip over.
Use approved BBQ fuel or firelighters to light it, never petrol or paraffin.
Keep BBQs away from the house, shed, fences, garden furniture or overhanging trees and shrubs.
Keep children and pets well away from the cooking area.
Don't leave your BBQ unattended at any time.
If you are lighting a barbeque in the countryside or on the beach – check beforehand that it is an authorised area.
When you have finished cooking, pour copious amounts of water over the BBQ and leave for several hours before disposing in a bin. 
Marvin added: "The Met Office is forecasting that the Fire Severity Index is going to be very high this weekend – this means there is an added risk of wild fires. All it takes is for one spark and with the ground as dry as it is, we could have a large fire on our hands.

"Please take extra care, the last thing you want is us attending your BBQ."
For more information visit: https://www.westsussex.gov.uk/fire-emergencies-and-crime/west-sussex-fire-and-rescue-service/home-fire-safety/seasonal-safety-advice/