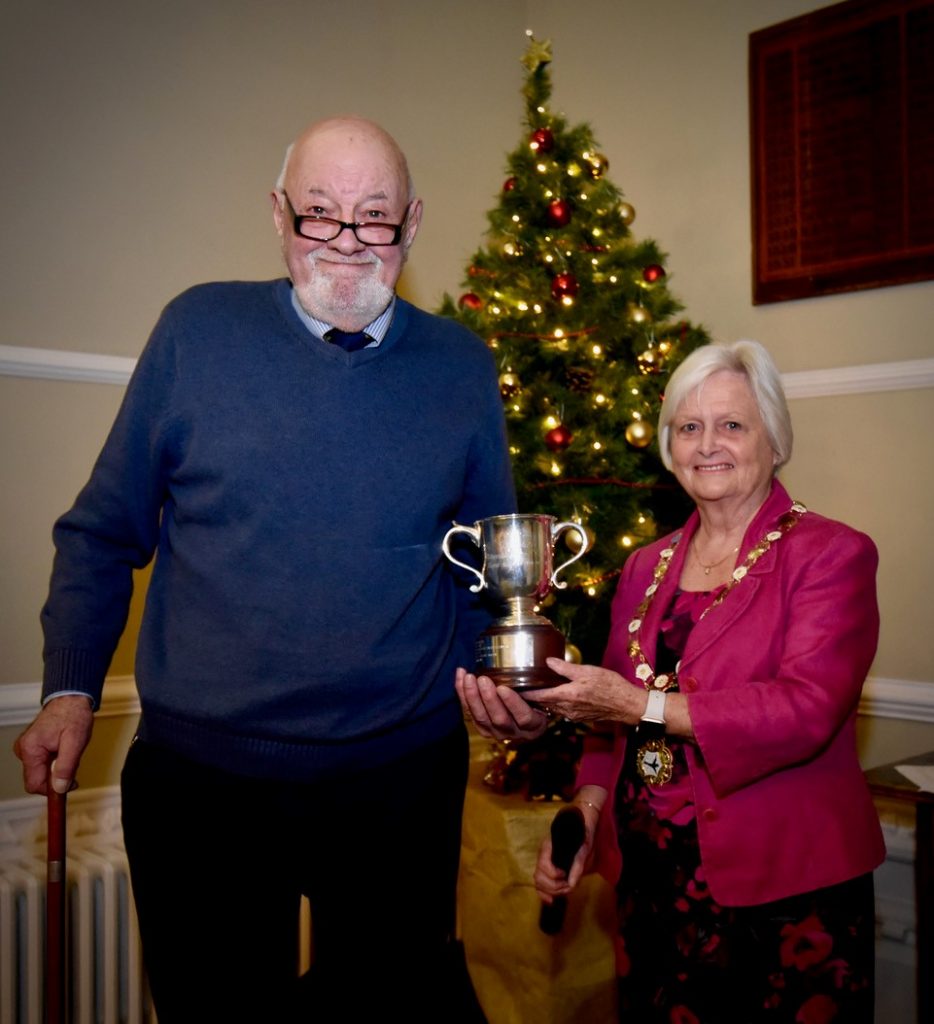 Congratulations to David Wood who was awarded the Community Award last night at Arundel Town Council's Annual Community Awards Evening. David received 8 nominations from members of the public for his tireless efforts to keep Arundel Lido open for the community and for his continued hard work with Project LEAP to extend the Lido's open season and to deliver a brand-new community space and gym for the benefit of community. One person wrote 'David's dedication for the project encompassing the Arundel Community has been insurmountable'.
The Town Council would also like to congratulate those that were nominated: Martin John Alderton, Arundel Historic Tours – Martin John Alderton & Karen Tunnicliffe, Richard Tout, Gill Farquharson, Dee Gillin and Gemma Odde, and thank them for their contribution to the community.
Thanks to Charlie Waring for the wonderful photos showing David receiving his award from the Mayor.