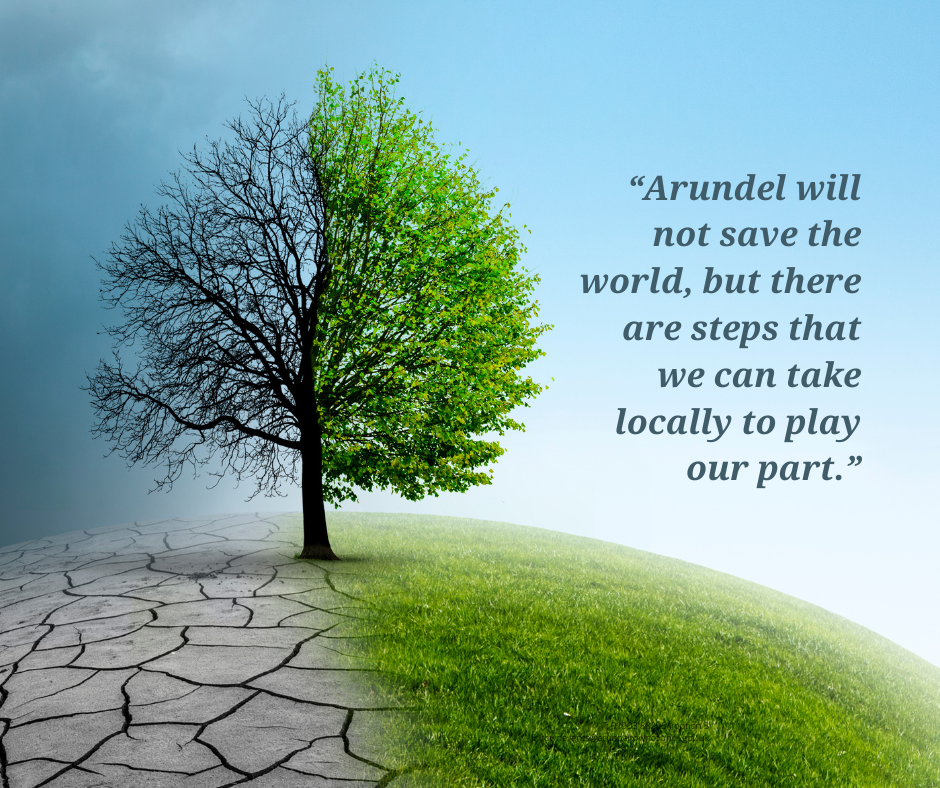 Over 50 people attended the Council's first Climate Change Workshop on Monday 7 November. It was an excellent evening, with so many ideas and initiatives to explore, firstly from our fantastic speakers, and secondly from everyone who participated in the breakout sessions.
The Environment Working Group will be collating the ideas from the evening as well as suggestions sent in by people who were unable to attend on the night. These will be discussed at the next meeting of the group and will form the basis of an action plan for how the Town Council can help facilitate Arundel's active and vibrant community in achieving some of these initiatives and suggestions.
In the meantime you can download the presentations, speaker notes (where available) and handouts, including the Reducing Climate Change competition information here: https://drive.google.com/drive/folders/1Vm_7CpaSdu1Brx8GckHMiJ4JRg67L3jl.
You can find out more about the excellent work on climate change issues being done by the town's young people at ACE and St Philips by visiting the schools' websites:
https://www.arundelchurchofenglandschool.org.uk/Eco-Council/
https://www.stphilipsarundel.org.uk/
If you would like to be kept informed of progress on these initiatives, please contact townevents@arundeltowncouncil.gov.uk