Thinking of decorating your home or business window this weekend, ready to celebrate the Coronation?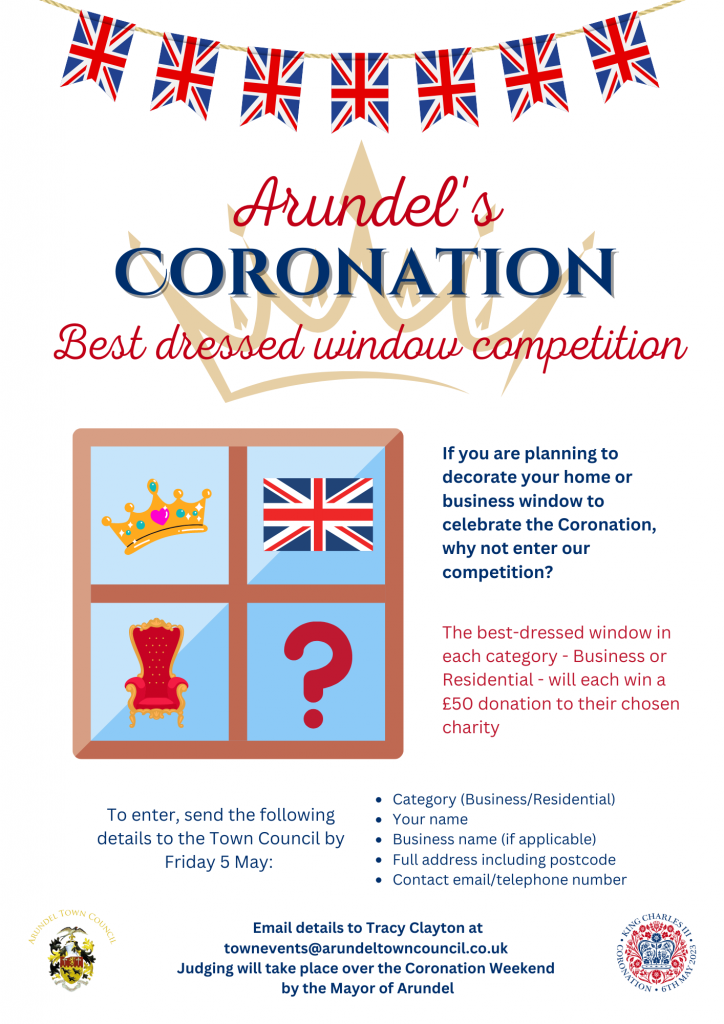 If so, why not enter our competition? Winners in each category – residential or business – will win a £50 donation to the charity of their choice. The judging will take place by the Mayor over the Coronation weekend.
Send your details to Tracy Clayton townevents@arundeltowncouncil.gov.uk to enter!