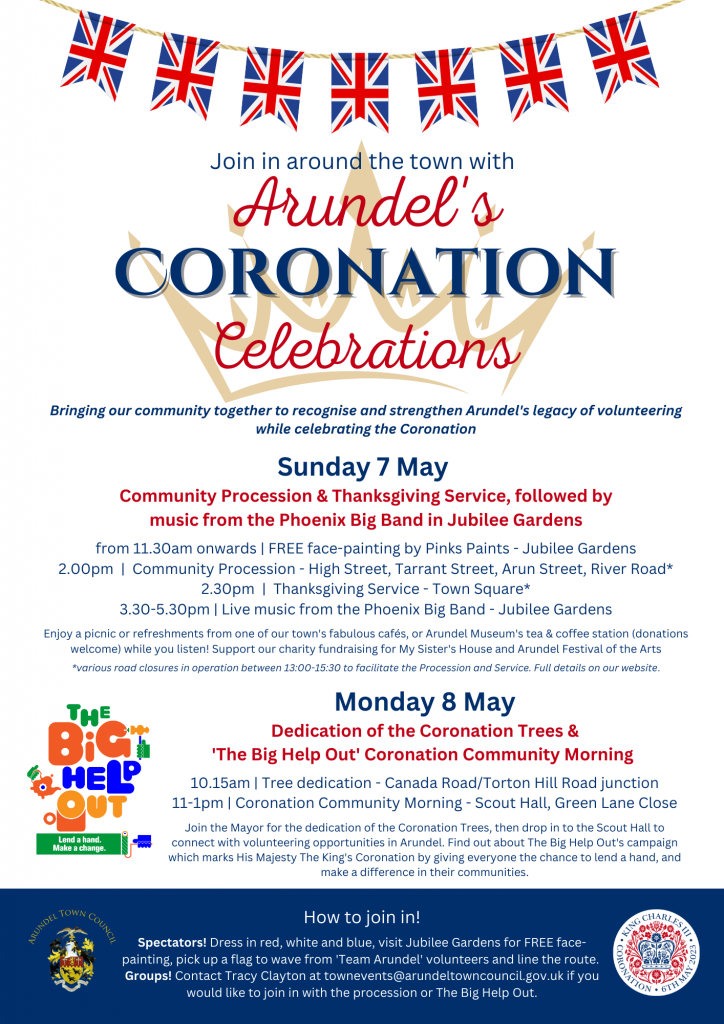 Procession Route and Road Closures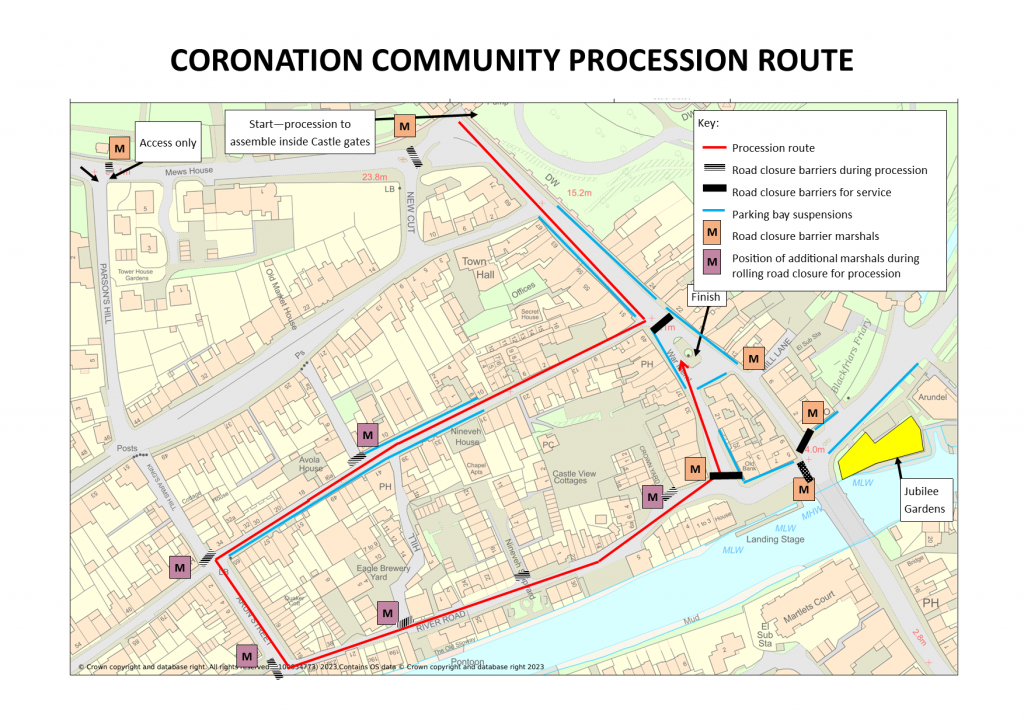 Join in with the procession!
Dedication of the Coronation Trees and Coronation Community Morning, 8 May, 10.15am-1pm
Attend our short tree dedication at 10.15am and then join us at Arundel Scout Hall for The Big Help Out – a drop in community morning.
Book table space to showcase your group's volunteering opportunities – contact townevents@arundeltowncouncil.gov.uk to book
Enjoy refreshments and a chance to catch up with friends, neighbours and speak to potential new volunteers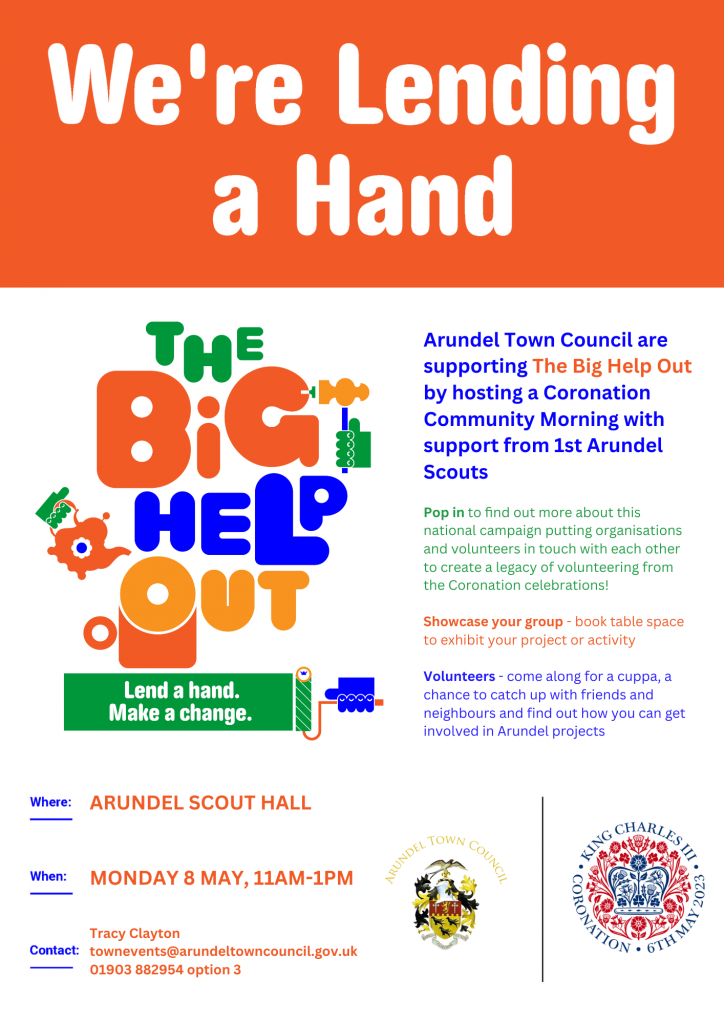 The Big Help Out
Arundel's Coronation celebrations will be supporting The Big Help Out – a national campaign launched on 20 March to create a lasting legacy of volunteering from the King's Coronation celebrations. The campaign has launched an app to help put potential volunteers in touch with projects in their area. Groups can register as 'organisers' to provide volunteering opportunities.
Download the app here
Register your group with The Big Help Out and add your volunteering opportunities here