Arundel Town Council, supported by the award-winning charity Sussex Green Living, are launching Arundel Green Living – an umbrella group which will bring together town-wide initiatives for sustainable living.
Single-Use Plastics Recycling Hub
Launching at the Arundel Farmers Market on Saturday 15 April 2023 is a single-use plastics recycling hub! Look out for our stall on a monthly basis, where our volunteers will collect a vast range of single-use plastics that can't currently be recycled in Arun District Council's kerbside bins or through supermarket schemes. In the winter months, the hub can be found at the Norfolk Centre in Mill Road.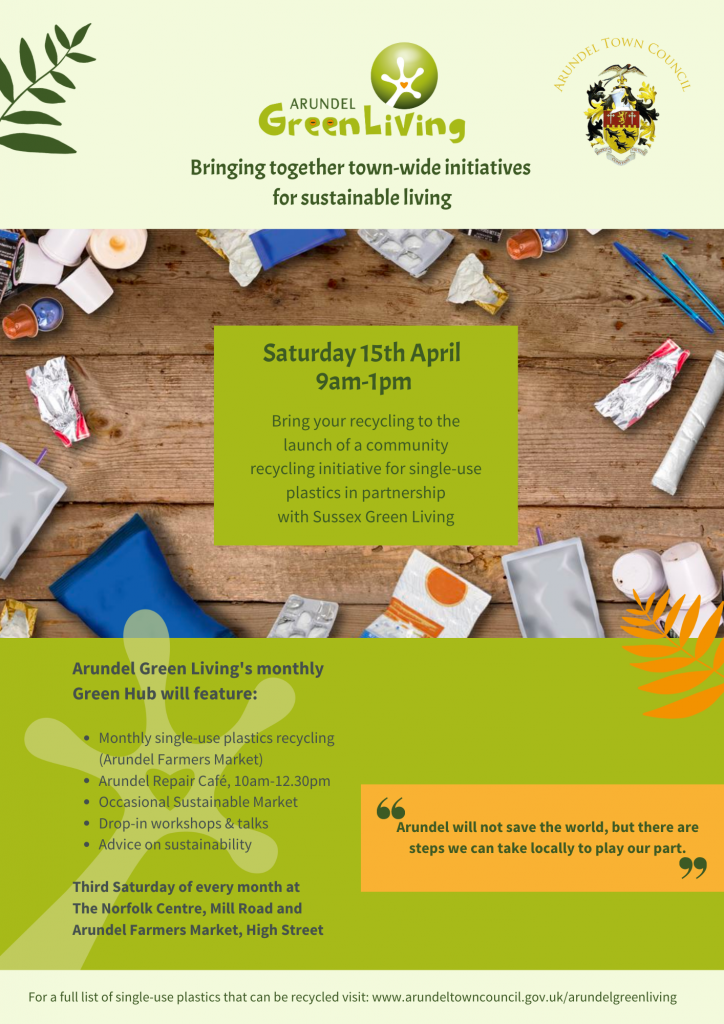 Download a full list of the products that can be recycled through the new Arundel Green Living scheme here, or see the image below: