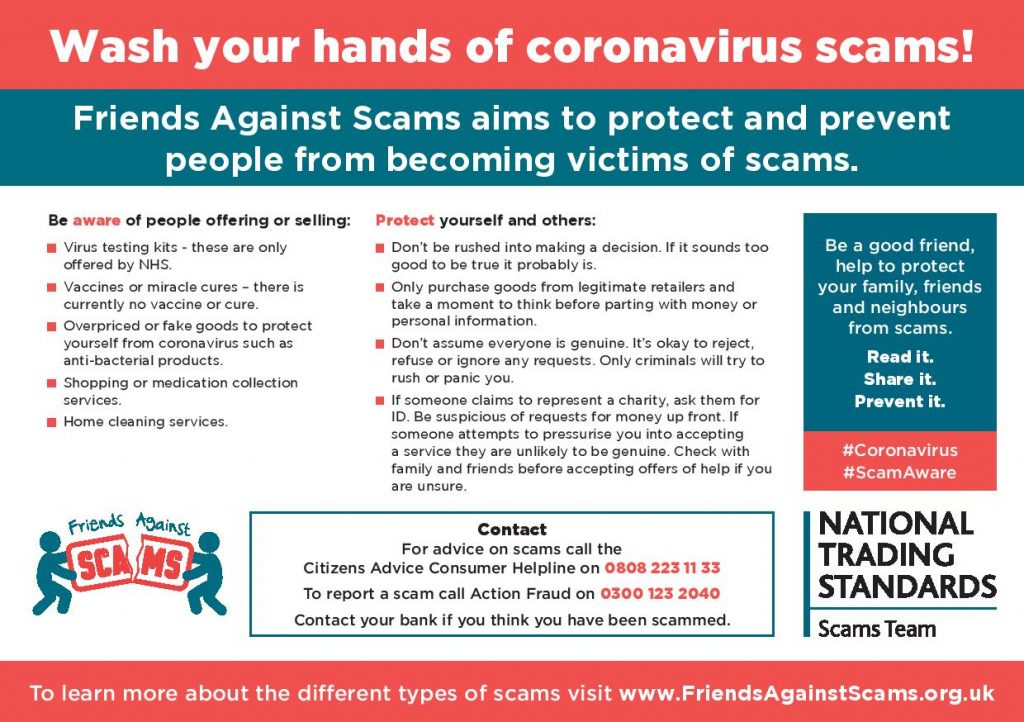 We appreciate that at this particular time there is a greater awareness of the potential increase in opportunities and risk to vulnerable people to be victims of crime.
A number of you have been in touch regarding concerns of increase in Scam's and Domestic Abuse during this particular time so we have pulled together some information that WSCC have disseminated through various platforms over the past couple of weeks.
Please do sign up to and follow WSCC on the Community Safety Facebook and Trading Standards Twitter if you have an account as they will provide regular updates.
WSCC are also producing its Coronavirus (COVID-19) advice email newsletter to Residents who sign up.
Registration: https://public.govdelivery.com/accounts/UKWSCC/subscriber/new?preferences=true
Help Guide: https://subscriberhelp.granicus.com/s/
Domestic Abuse Press Article:
https://www.westsussex.gov.uk/news/domestic-violence-support-over-easter/
West Sussex County Council Trading Standards https://twitter.com/WSCCTS
National Trading Standards Scams Team – Friends Against Scams Postcard https://twitter.com/WSCCTS/status/1242487655977418752
Please share these links and information through your networks.