A swarm of buzzy bees propelled this year's Arundel Queen Bee day along on a breeze of magic, art, laughter and storytelling for kids of all ages!
Raising awareness of the work of the The Arundel Bee Project and the volunteers who form the Arundel Green Team, the day was all about a celebration of bees and pollinators, along with advice and education on how to reverse their decline.
Volunteer 'worker bees' handed out free wildflower seeds to help others sow their own patch of wildflowers. The observation hive and Arundel Bee Project stall provided an opportunity to chat to the project's leaders for anyone wanting to delve deeper into how they can get involved. There was also local honey on sale direct from the Bee Project's community apiary as well as other preserves.
Younger visitors were kept entertained by Nick Clark Children's Magician and Entertainer, Chris North 'Freedom Through Fun', 'Barnabee' the giant bee mascot from St Barnabas Hospice, face-painting from Meadow Arts and free craft and colouring activities. Families and adults enjoyed having their caricatures drawn by artist Groves Caricatures who added bees, butterflies and flowers to join in with the day's theme. 
Goody bags and maps for The Arundel Bee Trail were on sale – visitors can continue to enjoy this family friendly trail to find the bees and their hidden letters around town. On sale from Arundel Museum until the end of the Festival on 28 August – £2.50 cash. 
Everyone also got the chance to join in with a fancy dress parade, judged by the Mayor of Arundel, Councillor Tony Hunt, with prizes kindly donated by Katie from The book nook corner – Independent Usborne Organiser! Congratulations to our two winners and everyone who entered.
We were also delighted to welcome our friends from Chestnut Tree House to showcase Minerva the Owl from The Big Hoot Chichester & Arundel 2024. She remains in the Pollinators Garden for all to see for the next couple of weeks before flying off to her next location!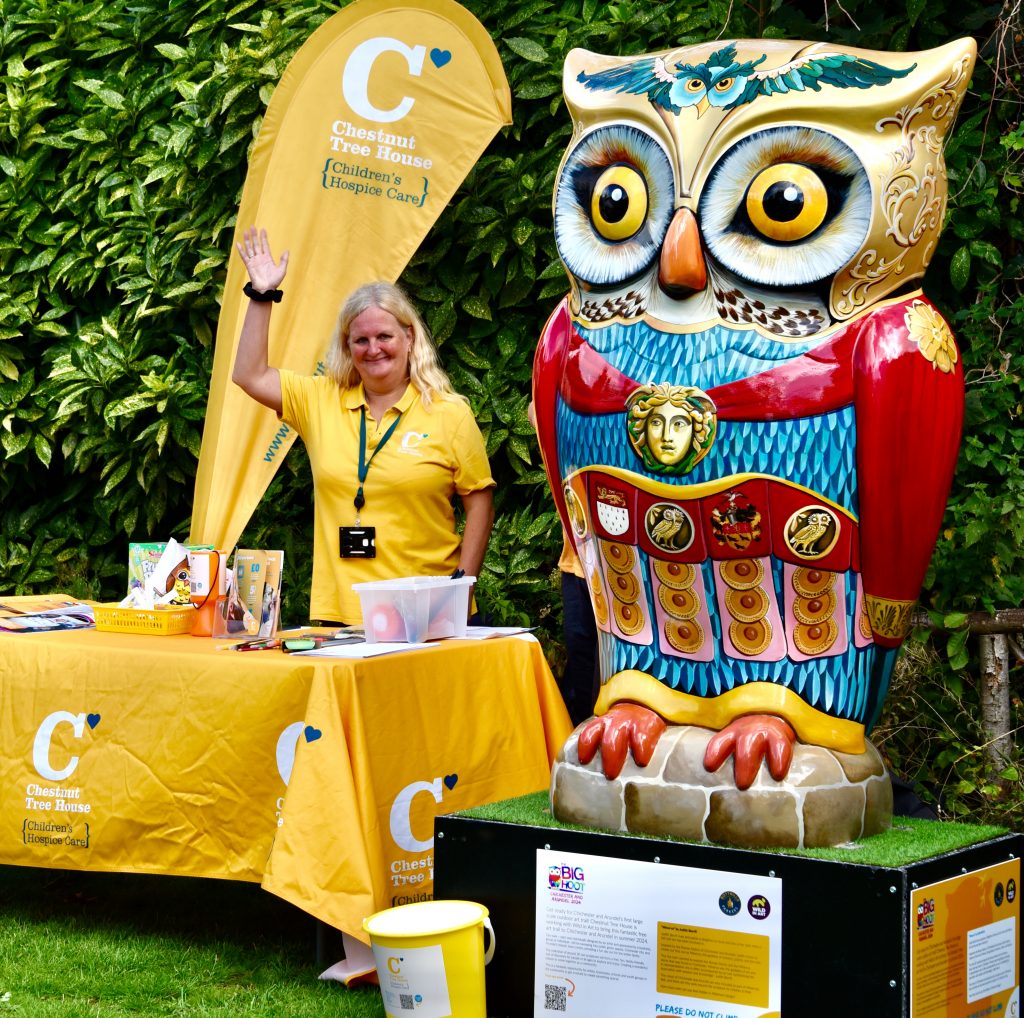 All in all a buzz-y day which was a big 'hoot' for everyone who was involved! Thanks to all our amazing volunteers for making the day happen!