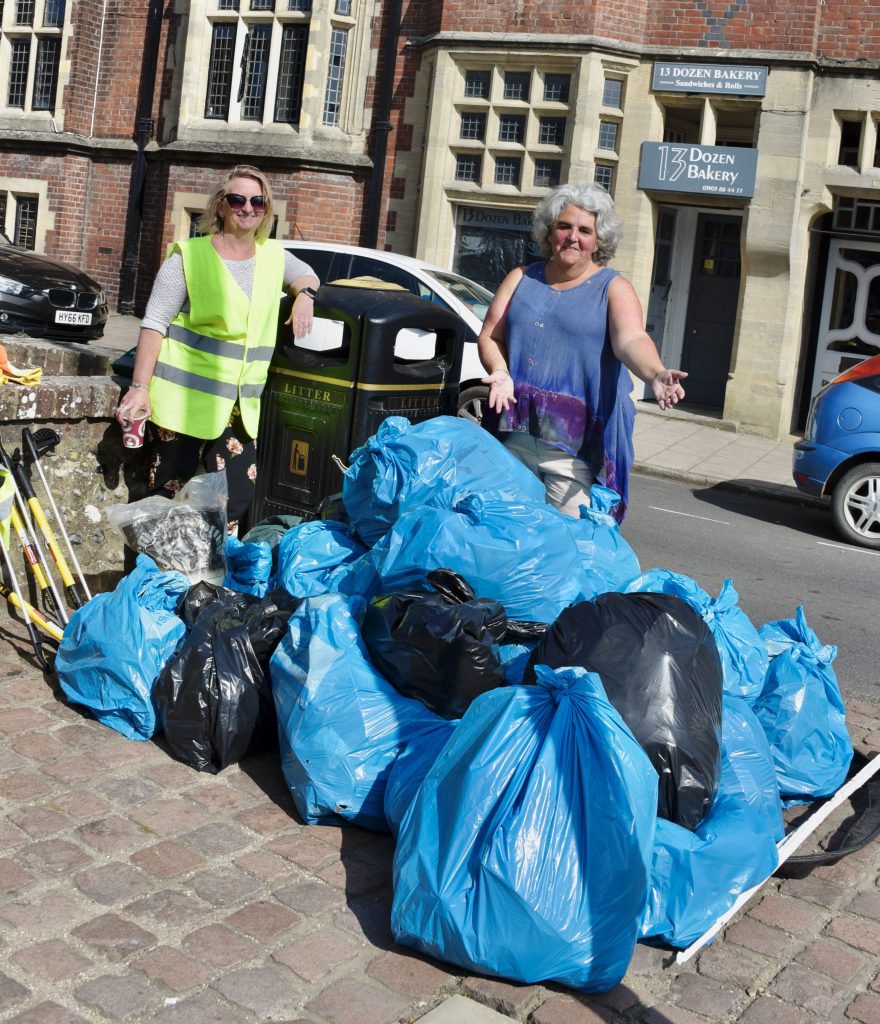 By the time that our 'Clean Up' exercise ended, there were more sacks on the cobbles than you would find in a Christmas grotto, with another heap over by the Scout Hut. Those sacks contained the rubbish collected during the day by the Arundel Clean Team. Blessed by perfect weather, about a dozen members of the Mackley team and over 30 residents including Arundel Town Councillors, collected litter and cut weeds, whilst the two licenced Mackley strimmers set about some of the town's verges. In the meantime, with enormous enthusiasm, the St. Philips pupils set about doing a big clean-up of their school grounds.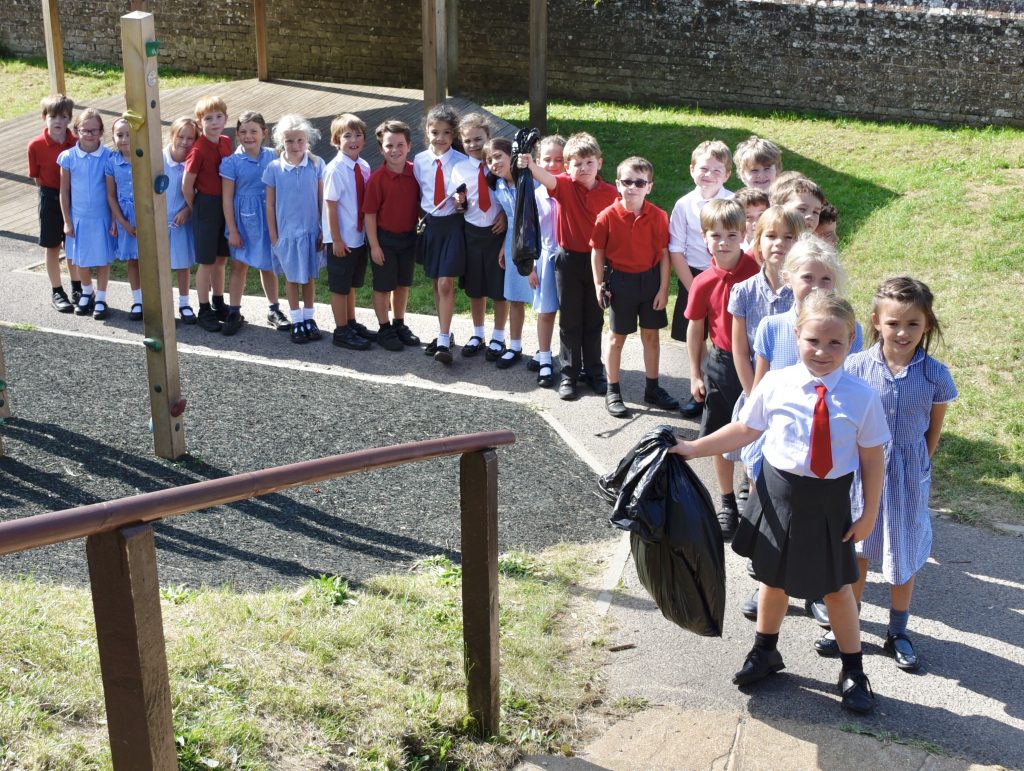 The most surprising find of the day was a 9-kilo transparent bag of wax balls for candle making, which will be donated to the youth club, closely followed by a number unopened beer cans at the south end of London Road.
With the Covid resurgence we had deliberately kept the event low key. However there was lots of positive feedback during the day, including people who volunteered to wield a litter-picker next time and some good thoughts about how we might set about the next 'Clean' in spring, 2021 (e.g. do a letter box drop across Arundel and invite everyone to clean around their own home or business). Other people suggested that twice a year was not often enough, and that given the pride that we all take in our beautiful town we ought to do this quarterly. All food for thought. The Mackley team commended the very good organisation of the day and, as a result, recklessly, offered to come back and do it again next time. We have their telephone number!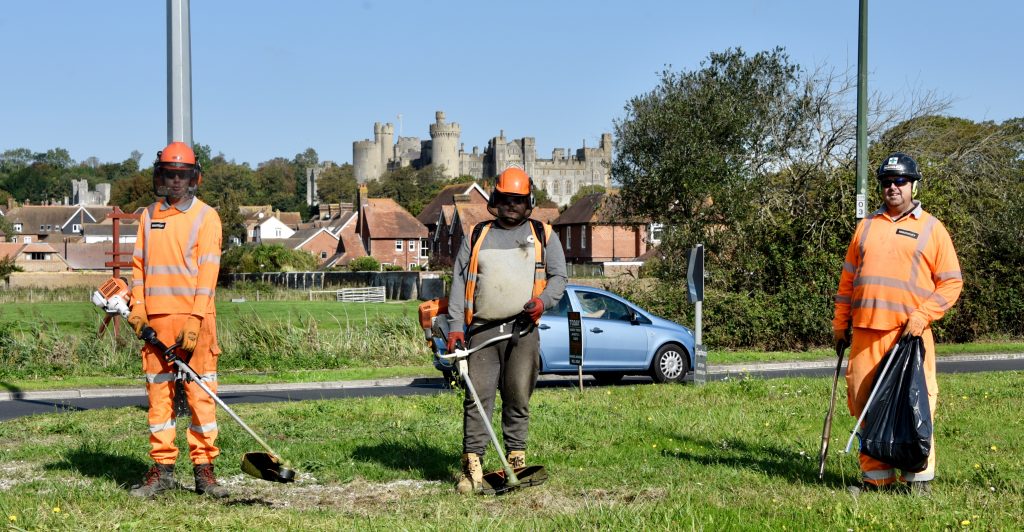 So our thanks go to everyone who helped to clean Arundel, to Mackley for coming back to the town to work with us, to Charlie Waring for cycling miles around the town to capture the event on his camera, and to Cllr. Angela Standing and Town Clerk Carolyn Baynes for their excellent organisation of the day, and to Lesley Lazareski for manning the Scout Hut outpost so effectively.