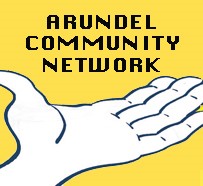 What is Arundel Community Network?
Arundel Community Network (ACN) is a free service run by volunteers. Its aim is to keep residents up to date with news and information about Arundel.
This is more important than ever now that we are in the Covid-19 lockdown.
So please, sign up now and encourage others to do so too. You can then receive all the latest news direct to your inbox.
Your data will not be shared with any third parties.
Do you know of a neighbour or friend that does not receive email?
We realise that not everyone in Arundel has daily access to email. To make sure they also receive regular updates during this crisis, please can you help us to identify them. If you just send their name and address, with their permission, to admin@arundeltowncouncil.gov.uk we will make sure they receive a hard copy of the bulletin.